Grade 1 Music
Grade 1 Music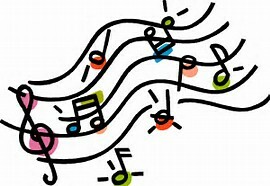 Grade 1 Music Google Class Code: sblmo3u
Students in Grade 1 music will listen to, make and move to music.  They will describe the sounds around them and explore beats and rhythms.  Through learning simple action songs, singing games, and experiencing a variety of non-pitched and pitched instruments, students will begin to understand how music can express feelings. 
General Learner Expectations:
Students will develop:
-          Enjoyment of Music
-          Awareness and appreciation of a variety of music, including music of the many cultures represented in Canada
-          Insights into music through meaningful musical activities
-          Self-expression and creativity
-          Musical skills and knowledge
Specific Learner Expectations: 
              Concepts:
-          Rhythm
-          Melody
-          Harmony
-          Form
-          Expression (tempo, dynamics, tone color)
                Skills:
-          Singing
-          Playing instruments
-          Listening
-          Moving
-          Reading (writing)
-          Creating
                Attitudes:
-          Enjoyment of music
-          Foster positive attitudes in singing, playing instruments, listening, moving, reading, and creating.