Grade 5 Music
Grade 5 Music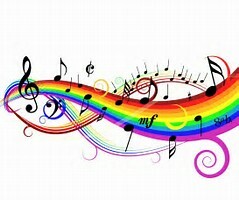 Grade 5 Music Google Class Code: 6wstsvv
Students create rhythms by combining beat, tempo, patterns, metre and duration.  They understand that melodies change when rhythms change and that chords can go with melodies.  Students will recognize the sounds of different instruments, be able to read parts, understand phrasing and sing with clear pronunciation.  Students will make music with a variety of pitched and non-pitched instruments and in a variety of songs with different form and metre.
General Learner Expectations:
Students will develop:
-          Enjoyment of Music
-          Awareness and appreciation of a variety of music, including music of the many cultures represented in Canada
-          Insights into music through meaningful musical activities
-          Self-expression and creativity
-          Musical skills and knowledge
Specific Learner Expectations:
                Concepts:
-          Rhythm
-          Melody
-          Harmony
-          Form
-          Expression (tempo, dynamics, tone color)
                Skills:
-          Singing
-          Playing instruments
-          Listening
-          Moving
-          Reading (writing)
-          Creating
                Attitudes:
-          Enjoyment of music
-          Foster positive attitudes in singing, playing instruments, listening, moving, reading, and creating.