Grade 3 Music
Grade 3 Music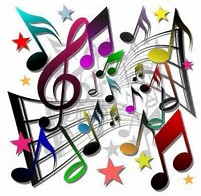 Grade 3 Music Google Class Code: avevknx
Grade 3 music students will explore the wide world of music.  Students will learn a variety of dances (folk, square and traditional ethnic dances), and will begin singing rounds and partner songs.  Students will understand that musical beat can be grouped in different ways and that two or more melodies can exist in one song.  Students will explore music through a variety of pitched and non-pitched instruments and a variety of songs.
General Learner Expectations:
Students will develop:
-          Enjoyment of Music
-          Awareness and appreciation of a variety of music, including music of the many cultures represented in Canada
-          Insights into music through meaningful musical activities
-          Self-expression and creativity
-          Musical skills and knowledge
Specific Learner Expectations:
                Concepts:
-          Rhythm
-          Melody
-          Harmony
-          Form
-          Expression (tempo, dynamics, tone color)
                Skills:
-          Singing
-          Playing instruments
-          Listening
-          Moving
-          Reading (writing)
-          Creating
                Attitudes:
-          Enjoyment of music
-          Foster positive attitudes in singing, playing instruments, listening, moving, reading, and creating.