Assessment
Assessment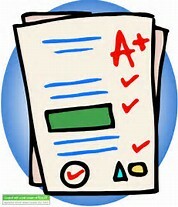 5

-Exceeding learner expectations

-Applies concepts in novel or unique learning situations

-Independently using skills and strategies

  Meeting

Expectation

4

-Meeting learner expectations

-Applying concepts in new learning situations

-With minimal support, using skills and strategies

3

-Meeting learner expectations

-Applying concepts in familiar learning situations

-With reasonable support, using skills and strategies

2

-Approaching learning expectations

-Applying concepts when rehearsed and highly structured

-With high levels of support, using skills and strategies

   Below

Expectation

1

-Below learning expectations

-Having difficulty applying concepts even when rehearsed and highly structured

-Despite high levels of support, is having difficulty using skills and strategies

U

-Unable to assess

N/R

-Not reported on this report card

ISP

-Refer to student's ISP
Music Assessments
Students will demonstrate their understanding of a given concept through demonstration (singing, playing, moving) or by completing a written assignment. 
Assessment of learning will be carried out in a variety of ways, including anecdotal records, checklists, tests, and projects. Your child's participation is crucial to his or her overall progress and enjoyment.
Class Expectations:
Try your best, participate and have fun making music!
Elements and Skills of Music
In Music class, students will develop their enjoyment, awareness, and appreciation of music. The music program covers all the Elements and Skills that encompass the study of music as outlined in the Provincial Program of Studies. 
Elements of music include:
Duration (rhythm and beat)
Pitch (melody and harmony)
Form (repetition and contrast of musical ideas, phrases, sections, genres and styles)
Expression (controls such as tempo and dynamics; tone colour, meaning, purpose.)
Skills involved in the music program (curriculum) are: rhythm, melody, harmony, form, and expression.  These are divided into the following major concepts:
Singing (the provincial Program of Studies mentions singing as the foundation of the music program)
Listening
Moving (to extend musical understanding)
Literacy (reading and writing music notation)
Playing Instruments (a variety of non-pitched percussion instruments, Orff instruments, recorder and ukulele, depending on grade level. Grade Four students will begin playing the recorder in late January.)
Creativity Students will be given opportunities to improvise and use their creativity to contribute to the development of their music skills.
Throughout the year, Grade One to Six students will continue to develop all music skills, with a focus in:
Singing and Listening
Literacy and Moving
Playing Instruments 
These are the "Key Learner Outcomes" or "KLOs" for music.